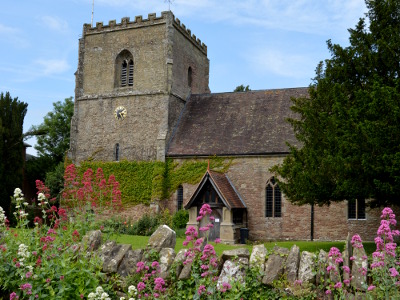 Welcome to the parish church of St. James the Great in Cradley. The Village of Cradley is blessed with a splendid historic church situated in the heart of the village surounded by beautiful rural English countryside. Black and white timbered cottages vie with up to the minute eco friendly housing. The history of the church is a fascinating one, however, the life of the church today is focused on forward looking worship and remaining relevant to the village population of today ... while the active bell-ringing group ensure that the village is still able to enjoy the sound of the church bells. The church is open from 8.00 am – 5.00 pm in the winter and 8.00 am – 7.00 pm during the summer.
Why not support the work of the church and its maintenance by joining the Cradley Church 100 Club? Joining forms are now available.
During the first half of 2019 a significant programme of repairs was carried out at Cradley church, part of which was funded from a grant from the National churches Trust.
---