THE 'HISTORIA CROYLANDENSIS' - AND THOSE WHO ARE TOO SURE!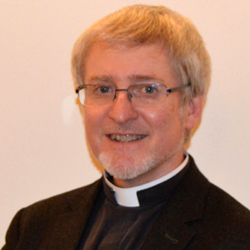 September, for many, sees a return to school and college. Our thoughts are with those especially who will be facing new challenges, perhaps travelling away from home for the first time or taking on new and more demanding tasks than previously. But for me the return to 'more normal times' will probably mean less time to study, not more - and I mean to make the most of these last days of summer. For example, I've booked a trip to the British Library, on the trail of a medieval manuscript I've been chasing for years, which features in an article I've been working on, to be published - with a fair wind - in a college magazine later in the year.
I first came across the Historia Croylandensis- the History of Crowland Abbey - whilst on sabbatical a few years ago, and browsing in the library of a sixteenth century archbishop (as you do). What caught my eye was an account which supposedly came from the twelfth century, telling of some very early scholars from Crowland Abbey who set themselves up as lecturers on the banks of the River Cam, a hundred years before the accepted date for the origins of the university at Cambridge. This version of the university's origins sounded altogether more respectable than the better known tale of a group of rowdies being thrown out of Oxford in the early 1200s and pitching up at Cambridge instead. I excitedly made a pencil copy of the relevant parts of the text - only to find out fairly soon afterwards that the entire chronicle had been dismissed as a forgery in the nineteenth century and treated as little more than an historical joke ever since.
To cut a long story short, I've since discovered that one or two modern scholars have looked again at this chronicle, known for a hundred years as 'the Pseudo-Ingulph,' and I've made it my business this summer to ask the question 'What if...?' I signed up for an online course in medieval Latin palaeography - the study of ancient handwritten documents - so that I might better engage with the original texts, which made me realise, among other things, how difficult it is to interpret much of this stuff. My online tutor said any number of times about tricky texts, 'Well, it could be this...and then again, it could be that...' and it struck me that there were parallels, indeed, with a good deal of detailed Biblical scholarship, where the precise meanings and contexts of the original writings are often deeply uncertain. That's why often there are footnotes in more scholarly versions of the scriptures which say things like 'the Hebrew at this point is unclear', or give variant readings from the Greek, Hebrew or Aramaic. A caution, we might think, against all kinds of scriptural fundamentalism.
Among the things on offer this September is an opportunity to engage with the Church of England's project, 'Living in Love and Faith.' This is a programme of meetings and discussions being set up all over the country to explore human relationships, which has given rise lately to various hysterical headlines and no end of misinterpretation. Nevertherless, a serious attempt is being made to help people understand the changes which are taking place in our understanding of relationships, love and sexuality, and help the Church of England to enagage with these isssues more appropriately. The response so far has been less than overwhelming, which, given the times we've been through, may not be surprising, but a pilot group will run in the deanery in September, and all are invited to take part. Details for those who are interested are available from the Revd. Simon Tarlton, Rector of Bartestree Cross, on 01432 507986, or simon.tarlton@gmail.com.
Whether it's the Historia Croylandensis and the history of Cambridge, our understanding of the Bible and the Christian faith or our atttures towards sex and human relationships, I'm reminded of a quote from a former Ethics tutor at theological college who said to us: 'it's not the people who don't know what to think who worry me. It's those who are too sure!'
Your Rector,
Robert Ward