LIVING IN TWO WORLDS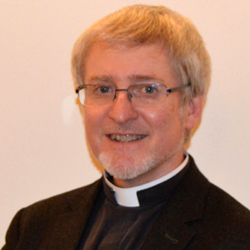 I remember as a child being taken to see the dolphins at Flamingo Park Zoo, in East Yorkshire- sometimes as a family, sometimes on trips from the local primary school. Performing animals may no longer be seen as appropriate, but in those days the dolphins performed their routine several times a day, as did the chimpanzees at tea time: and as far as we could tell, they took joy in it. I remember them now because our lives, as we emerge from the hardest months of the covid pandemic, seem rather like the lives of those dolphins, their backs arching sometimes above the water, shining and brilliant, leaping and diving; sometimes walking on their tails on the surface of the water, seeming to laugh and chortle at us, and presumably expending huge amounts of energy, existing simultaneously in both dimensions, above and below the waterline.
We seem to me to be like those dolphins. On the one hand we're elated and rejoicing at the possibilities of release, of returning to a more joyous life, largely due in this country to a successful vaccine roll-out. On the other, we're aware of the need for caution, if we're to avoid another resurgence of the virus, especially with the rise of this so-called Indian variant. And on top of all that, I sense in many people a greater sense of tiredness and of strain than we even knew we felt, doubtless arising from the unaccustomed srtresses of the last sixteen months.
Again, we need to be kind to one another, to exercise patience, to make allowances for one another's very different perceptions and experiences in recent times. In church life and in other walks of life, many of us have been sustained and upheld to a degree by the services we've been able to provide and to access online. I've been heartened by the regular congregations of seventy to eighty people who have joned us on Sunday mornings, week after week, at the same time being aware of those for whom that hasn't been possible, and who may have felt excluded. Tensions undoubtedy arise now, with a return to partial normality, as we try to sustain that provision, whilst at the same time trying to hold onto a quality of experience for those actually gathering, increasingly, in our church buildings. Much as we would like to continue that online provision from our churches indefinitely, it's becoming clear that the limitations of the broadband signal in our part of the world, and of the equipment we have, will probably prevent that.
To return to the image we began with: the symbol of the dolphin, joyously showing its back above the element it lives in, has long been a symbol of those who live the Resurrection life: those who live in two elements, two dimensions, at once: this world, and the world that's yet to come. May the grace and strength of God sustain us now, as we seek to do the same!
Your Rector,
Robert Ward